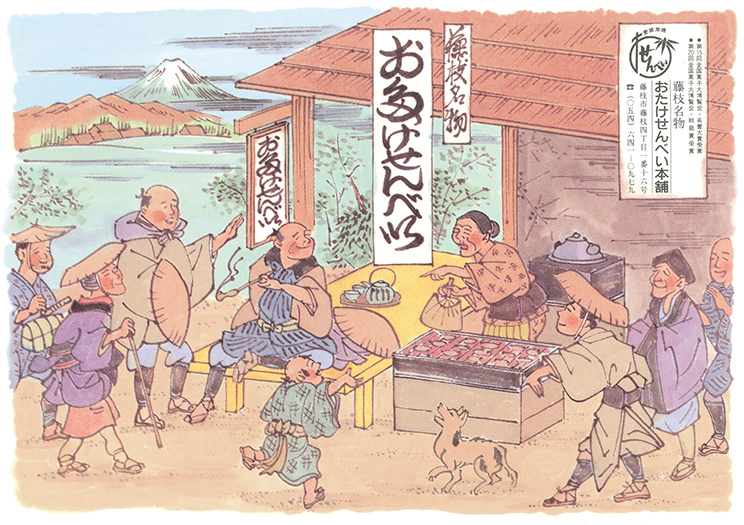 Japanese rice cracker
Otake Senbei
There is a beautiful town called Fujieda in Shizuoka-prefecture, in central Japan. Shizuoka enjoys a mild climate, close to sea and mountains. Mt. Fuji is nearby and was registered as a World Heritage Site in 2013.
Fujieda-city has a population of 120,000 at the present, and was one of the vital post-towns on the 'Tokaido" route between Tokyo and Kyoto back in the 1600's. Nowadays, Fujieda is known for football and has produced some outstanding players who played for Japan in World Cup football tournaments in the past.
"Otake Senbei" is one of Fujieda's well-known local favorite delicacies.It was created by a lady called Take ('Otake', people called her) some 150 years ago.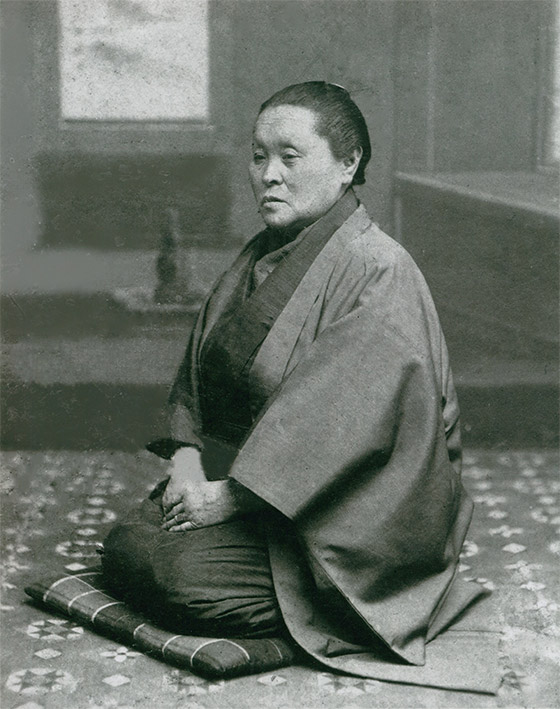 Take Amano started selling flower-shaped rice crackers to travellers along the "Tokaido" route, having been so impressed by the lovely Japanese apricot flowers near her shop.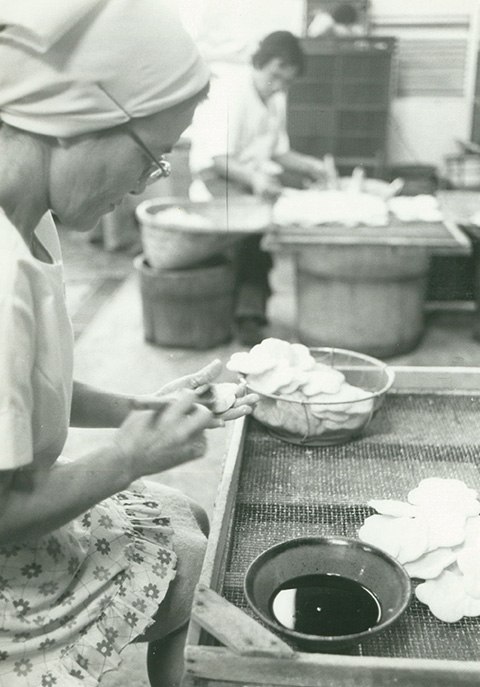 The main ingredient of Otake Senbei is rice. They use the kind of rice eaten everyday by people in Japan. They mill the rice, knead, shape and bake it into crackers.
Another thing Fujieda is known for is the production of green tea. People enjoy rice crackers with green tea, as they complement each other.